November Yoga Retreat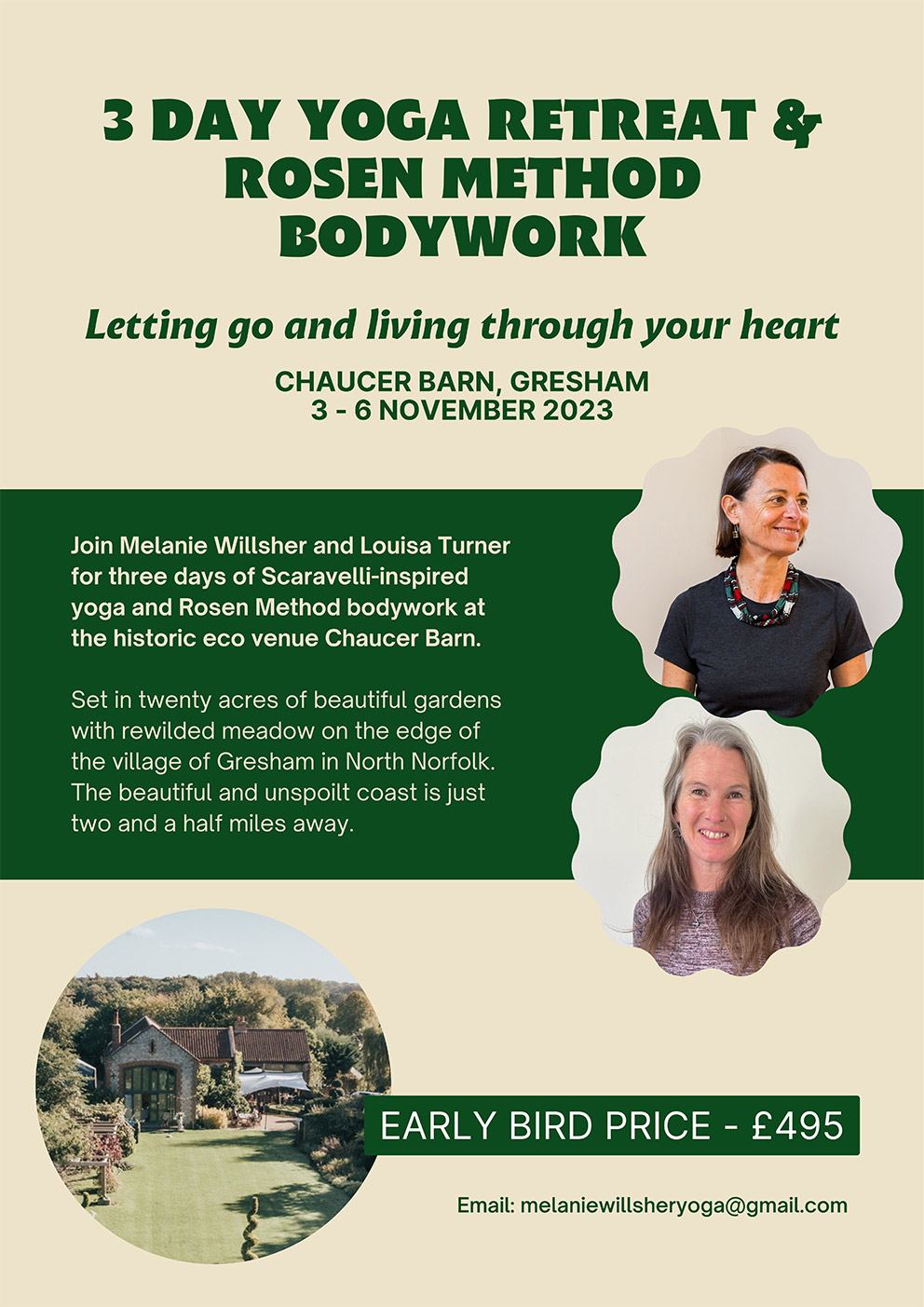 A third party event at Chaucer Barn: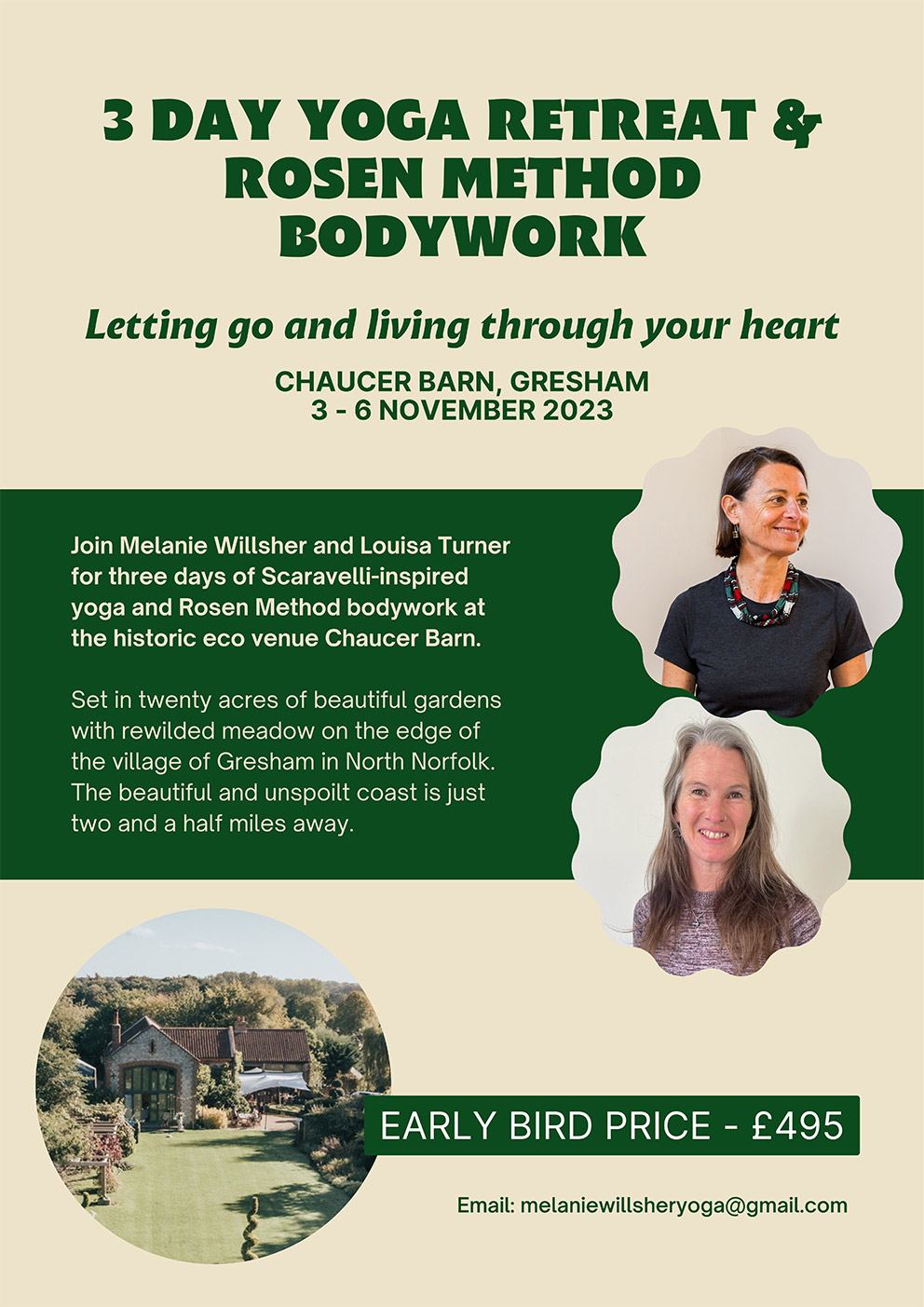 A transformative retreat filled with yoga, meditation, and the healing power of Rosen Method.
Book your spot now: [email protected]
Ready to reconnect with yourself and nature? Our Yoga and Rosen Method retreat here at Chaucer Barn is the perfect opportunity to do just that.
Join Melanie Willsher and Louisa Turner for three days of Scaravelli-inspired yoga and Rosen Method bodywork at the historic eco venue Chaucer Barn. 3-6 November 2023.
Set in twenty acres of beautiful gardens with re-wilded meadow on the edge of the village of Gresham in North Norfolk. The beautiful and unspoilt coast is just two and a half miles away.
EARLY BIRD PRICE – £495